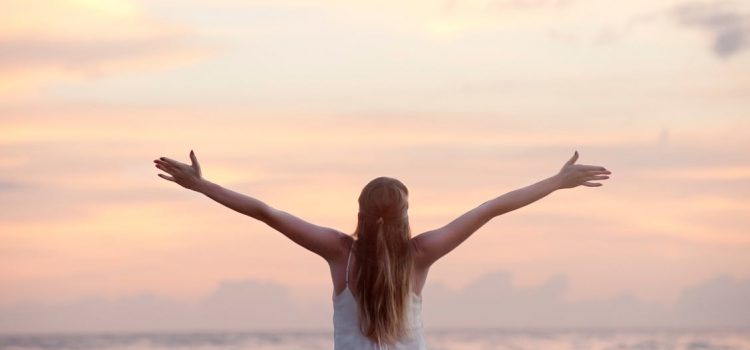 The TFS Guide to Guarantor Loans
20th June 2018
At TFS Loans, we've specialised in Guarantor loans since 2008 and are one of the largest, award winning Guarantor Loans lenders in the UK. We are conscious that Guarantor Loans can seem like a complicated product and people are often confused about what they are, who can apply for a Guarantor Loan and what a Guarantor needs to  be and do. In our guide below, we've answered all these questions and more. It is also worth checking out our FAQs section, if you have any other questions after reading. 
Let's start with the history of Guarantor Loans.
Guarantor Loans are basically old fashioned loans. Before the digital revolution, banks lent money on trust. The bank manager knew his or her clientele and would have a good idea of who could afford to repay a loan. Fast track to the 21st century and the same rules still apply to a Guarantor loan,but in place of the bank manager, is a Guarantor.
The Guarantor basically supports the borrower's loan application, essentially saying that they trust the borrower to repay the loan in full and on time each month, and if the borrower cannot make a monthly repayment, the Guarantor will step up and make it for them.
Guarantor Loans can be ideal for people with bad, poor or no credit history, because with a poor credit record, most mainstream lenders will reject these people. Other lending options available to people with bad credit can offer very high interest rates, for example payday loans, store cards and even some credit cards. TFS Loans, offers guarantor loans for those with bad credit, the chance to borrow at a Representative APR of 44.9%.
Of course, as with any type of loan, you need to do your research before making the decision to apply for a Guarantor loan. That's why we've compiled this free guide to guarantor loans, to summarise what a Guarantor loan is, how you can apply, pros and cons etc.
Let's start with what a Guarantor Loan is…
They are basically a personal, unsecured loan. The main difference between them and the standard personal, unsecured loan that you would get from a bank is that you need a Guarantor to support your application. As with any unsecured loan, you can use it for whatever you like, as long as it's legal. Most people tend to use Guarantor Loans for debt consolidation, home improvements or to buy a car. But we've come across a whole host of other reasons our customers apply for one of our Guarantor loans.
Guarantor Loans, as with other unsecured loans, are available for between £1,000 and £15,000. In fact TFS Loans is the only Guarantor lender in the UK to offer loans of between £10,500 and £15,000.
So what's the main difference between a Guarantor loan and any other kind of personal loan?
Well, there really is only one difference. You need someone to be your Guarantor on a Guarantor Loan. Guarantor loans allow someone who has a poor credit history and poor credit score, to still apply for a loan, because they have a Guarantor who has a good credit history and credit score, who is willing to pay the loan back on the borrower's behalf, if the borrower cannot.
Guarantor loans have considerably lower representative APRs than other bad credit lenders. The loans that TFS offer, have a representative APR of 44.9% – but it's dependent on how much you want to borrow, and how long you want to borrow it for. Rates vary from 29.9% to 69.9%. Using their loan calculator, you can see what your interest will be on the loan amount you want to borrow.
Is a Guarantor loan right for you? 
In all honesty, if you have a great credit history and fantastic credit score, most lenders will be happy to lend to you and you may find more competitive rates elsewhere. And if you come to us and apply for a Guarantor loan and we see you have a good credit record, we will suggest that you do just that.
Guarantor loans are ideal for people with bad credit, who have been rejected by banks and other lenders. If you've had issues with poor credit in the past or you have no credit history, you may feel like you don't have many options. Especially if you want to borrow a larger sum like £7,500 – £15,000. Payday loans are generally only given up to £1,000, so are for the smaller, unforeseeable expenses. If you have a wedding to pay for, or you want a loft conversion or you need a new car, it's worth considering a Guarantor loan.
TFS Loans currently offers the largest Guarantor loans in the UK – up to £15,000.
Whilst guarantor loans are ideal for those with bad credit, if you take out a loan you cannot afford to repay, it can cause you serious money problems. At TFS Loans, we advise you seek independent financial advice before taking out a loan.
What can you use your guarantor loan for?
As we've said before, because a Guarantor loan is classed as a personal, unsecured loan, you can use it for any legal purpose. Our customers' top three reasons for taking out a Guarantor loan are:
Debt consolidation – this is where you have other sources of debit such as small loans, payday loans, credit cards and store cards, and you want to consolidate them into a larger and more manageable loan. It can make managing the payments easier and top your interest charges increasing on other loans.
Car finance – to purchase a new or second hand car
Home improvements – loft conversions and conservatories being the most popular type of improvement.
We've known customers to use a Guarantor Loan to fund a new self-employed venture as well. A guarantor loan is yours to use, for any legal purpose. The most important thing to remember is that you have to be able to afford the monthly repayments for the entire term of the loan.
Probably one of the most common questions we get asked: Who can be a Guarantor for my Loan?
Finding a guarantor is often the trickiest part for the borrower. Unfortunately there is no way around it, you have to provide a guarantor with your loan application.
Your guarantor has to meet a certain criteria and we've outlined this below:
They must be between the ages of 18-78 at the start and end of the loan
They must be a UK Homeowner – the home can be mortgaged.
They must have a good credit history and good credit score.
They should be in receipt of a regular income
They must be able to demonstrate that they can afford to pay the loan back, if the Borrower cannot.
They should not be financially linked to the borrower e.g. a partner with a joint bank account.
People tend to ask a family member or friend. Mothers, Fathers, Grandparents, Uncles and Aunts are our most popular Guarantors. Some people ask their friends, landlord or colleagues.
The Guarantor will sign an agreement to say that they are prepared to make the loan repayments on the borrower's behalf, if the borrower is not in a position to make them.
You can find out more about how you can find a Guarantor on our dedicated page. We have also created a  Guarantor hub for Guarantors, to answer all the questions that they may have, from what a Guarantor loan is, to what they will need to do as part of the application process.
What happens when I apply for a Guarantor Loan?
We have created a really useful infographic to show you the application process. It's also worth sharing this with your Guarantor. You will both be taken through a basic application form and providing that you both pass the basic checks you will be sent an agreement each to sign. Once signed, the application is reviewed and we may ask for some additional information (although in most cases this isn't necessary). Your Guarantor has one final phone conversation with our friendly customer service team, to check they have no further questions and then we transfer the loan amount into their bank account.
Sometimes this process takes less than 24 hours. In fact, if you need a guarantor loan quickly, we highly recommend that you get your Guarantor in place before you apply and you both make yourselves available to be contacted on the day of your application.
Once the guarantor has received the funds, they can arrange to transfer them to you – the borrower. You will repay the loan in monthly instalments on a pre-agreed date.
The application process is designed to be very quick and simple for both the borrower and guarantor, whilst also ensuring that both parties are fully aware of the commitment that they are taking on.
Finally, let's summarise the advantages and disadvantages of a Guarantor Loan:
We've told you what Guarantor loans are, why you need a Guarantor and who that Guarantor should be and how you can apply. It's also important that we summarise the pros and cons of a Guarantor Loan, so that you can decide whether it is the right option for you:
The Pros:
Good option for people who have bad credit or no credit history.
Interest rate compared to other options for people with bad credit is favourable. 44.9% APR Representative for Guarantor Loans from TFS Loans.
Chance to improve your credit record if you make the repayments in full and on time every month – alongside any other lending you have.
The Cons:
If you have a good credit history and good credit score, you are likely to be able to find cheaper lending options, so make sure you do your research.
If you don't pay back your Guarantor loan in full and on time every month, your Guarantor will have to and this could damage your relationship with your Guarantor. That is why you must make sure that the monthly repayment figure is affordable to you.
If you feel a guarantor loan would be the right choice for you, you can use the TFS loan calculator to get a quote.
TFS Loans are specialist Guarantor Loan lenders. A Guarantor Loan is a form of loan that requires someone to act as the Borrower's Guarantor. We offer Guarantor Loans from £1,000 to £15,000, over 1 to 5 years. Our representative APR is 44.9%.
Apply for a TFS Guarantor Loan using the button below:
or