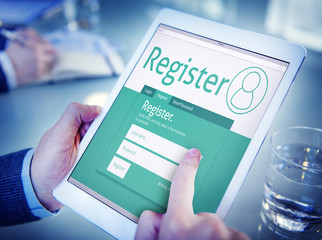 The Importance Of Getting Onto The Electoral Roll For Your Credit Score
14th October 2019
There are numerous factors that affect your credit rating, but one simple action will help your credit score – registering to vote.
The reason for this is being on the electoral roll provides reliable proof of address to Guarantor Loan companies like TFS Loans and reduces the risk of the application being fraudulent.
You aren't automatically registered to vote when you turn 18. You have to apply, but it's easy to do so online.
Visit the electoral registration website: www.gov.uk/register-to-vote and it will take approximately 5 minutes to complete the form. You can also apply by post.
Registering doesn't mean you have to exercise your right to vote – this is entirely up to you. But it will give you a better chance of applying successfully for credit like Guarantor Loans.
Your registration for the electoral roll won't show up immediately, so make sure you tell us when applying for a Guarantor Loan, if you have recently registered to vote, and ideally do so some time in advance of applying for a Guarantor Loan. Make sure you update the electoral roll with your new address details should you move.
TFS offers Guarantor Loans from £1,000 – £15,000.
Representative APR 44.9% subject to status.
Apply for a TFS Guarantor Loan using the button below:
or