Welcome to TFS Loan's Guarantor Loan Hub. On this page, you'll find all the essential information you need about being a Guarantor on a TFS Guarantor Loan. We have a wide array of resources for you to better understand guarantor loans and what being a Guarantor means. You can find all you need below.
Questions to consider when being a Guarantor
What does being a Guarantor mean?
Who can be a Guarantor?
How does the application process work?
Questions to consider when being a Guarantor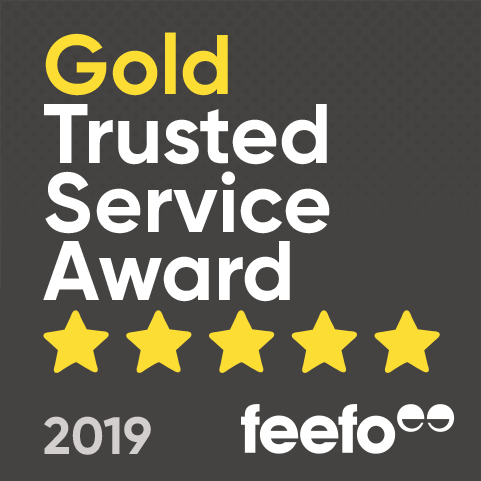 Nothing but friendly helpful service from start to finish with my loan application. Everything has been sorted within 24 hours with exceptional customer service provided! I will definitely recommend TFS to my friends.
Callum Pettitt
15th February 2019
Fast process and the staff were wonderful. Great professional people, definitely recommend TFS. Thank you!
Angela Talbott
3rd July 2017
Excellent communication from well trained staff who explained everything from start to finish. I had the pleasure of dealing with Sally who was lovely. Well done!
Karen Walpole
16th June 2017
Great Service, kept me well informed every step of the way. Extremely efficient.
Joanne Yeaman
1st June 2017
A very efficient well mannered group. As a guarantor you answered all the questions I asked and time was of no problem - thank you for looking after my daughter.
Anthony Dinsdale
28th February 2017
All customer service personnel were really polite and extremely helpful. I would definitely recommend the company to others. I would definitely use the service again if needed in the future.
Debra Ramsay
10th October 2016
I would definitely recommend TFS loans and would use them myself again. Everything thoroughly explained in detail!
Simon Lewis
25th July 2017
I felt that the process from start to finish was smooth and quick. My application was dealt with, with ease and I look forward to being able to use this loan for a good cause
Charlene Foster
16th September 2017
Highly recommend TFS Loans very friendly and people person advisors. Very helpful very quick decisions I have had 2 loans with them now
Amanda Taylor
1st October 2018
Very helpful friendly staff. Good rates. Would recommend TFS Loans .
Anthony Denis Millington
8th October 2018
Very good service and explained everything that was going on. Highly recommend TFS for a loan.
Jamie Rhodes
13th November 2018
Very thorough and informative.
Christine Lowe
3rd December 2018
Being a Guarantor
Some may find themselves asking 'What are my responsibilities as a guarantor?' You'll find all the information you need in this section. Being a Guarantor for someone allows them to access borrowing that they may not be able to obtain elsewhere. It is a great way to help a friend or family member to take control of their finances and get back on track with their financial goals.
Becoming a friend or family members' guarantor may allow them to access funds that they would be unable to obtain from traditional lending companies. It gives applicants a much fairer option for borrowing larger amounts of money. As a guarantor loan is a personal loan, they can use it for pretty much anything – for a wedding, to finance a car or even to consolidate other outstanding debts*.
As a guarantor, you need to support someone's application, agreeing that if they are unable to meet the monthly payments, you are willing to cover the monthly payment(s) for them. However, at TFS Loans we only contact you, the guarantor, to request payment as a last resort. As a guarantor, you'll be giving someone you know a chance to secure finance for something essential.
Loan Repayments
Well, what if the applicant does not pay? It is important that the Guarantor is confident that the Applicant will meet their regular monthly payment obligations so that the Guarantor is not left in a position where they have to cover any outstanding amount. Unlike some other loan companies, we only contact the applicant's guarantor as a last resort to secure the monthly payment.
The applicant must understand that repaying the loan is their responsibility and it will only fall to the guarantor should they have no other method of meeting the monthly repayment. The Guarantor will sign the application to agree to this.
What is a Guarantor Loan?
Essentially, a Guarantor Loan is an unsecured loan that requires a guarantor to sign the agreement. At application stage the Guarantor will go through the normal credit checks and will be asked to provide bank statements and proof of ID.
At TFS we always provide the Guarantor with the full details of the loan throughout the process including a copy of the credit agreement which illustrates the full breakdown of repayments.
Once the application is approved, the funds will be transferred into the guarantor's account – sometimes within 24 hours. The guarantor can then to transfer the loan funds over to the applicant. As a personal loan, a guarantor loan can be used for anything – as long as it's legal. Many choose to consolidate debt*, use it for car finance, holidays or even to fund their wedding day.
(We do not allow customers to borrow money for gambling or investment purposes)
The loan can be borrowed over one to five years, with APRs varying on the amount and duration of the loan term. Guarantor loans range from anywhere between £2,000 – £15,000. You can use our TFS loan calculator to see how much you could borrow.
History of Guarantor Loans
Is your Credit Profile a problem? Not necessarily.
Guarantor loans aren't new – it's how banks used to lend before computer credit scoring took over. It is a trust-based system, so it is important that the Guarantor has confidence and trust in the Borrower to make the repayments in full and on time.
A guarantor will need to sign to agree that should the borrower be unable to meet monthly repayments, they will cover the repayments until the borrower can resume payments.
During the application process we takes steps to ensure both you and your guarantor are able to demonstrate that you can afford to make the monthly repayments.
Responsibility for the Loan
If the applicant misses a payment, do you let me know? How quickly?'
We will let you know as soon as possible. It does mean that someone who is a Guarantor is taking on a degree of responsibility for the debt and should the applicant not keep up with their payments the Guarantor will be responsible for making the payment(s).
However, as we've previously mentioned, at TFS Loans we will only expect the guarantor to cover the monthly loan repayment as a last resort, once we have exhausted other avenues with the applicant.
The Loan and your Credit Record
The loan won't appear on the Guarantor's credit record unless the loan is not repaid and a County Court Judgement is issued. As long as the applicant pays the agreement on time every month the debt will not show on the Guarantor's credit report and as a result will have no bearing on their own credit score.
There is a temporary footprint left on the Guarantor's credit record when they are credit searched as part of the application process, but this is only temporary and shows that a credit search was run for a loan application.
Got any questions?
We're award winning too. In 2018 we've been awarded Best Guarantor Loans Provider at the Business Excellence Awards, a Feefo Gold Service Award for customer service excellence, a Finest in Finance award for Excellence in B2C Lending, Specialist Lender of the Year in the Global awards, Highly Commended as a Credit Builder at the MoneyNet Awards and Guarantor Loans Provider of the Year at the Global Business Insight Awards.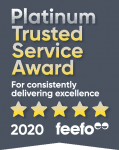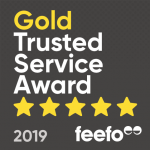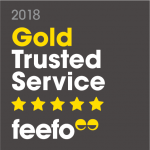 Useful Information
As a leading provider of Guarantor Loans, TFS are a trusted lender and work with the following organisations.
Loans are subject to status and affordability. *Consolidating debts may increase the term and the total amount payable.
Before entering into any credit agreement please make sure you can afford the monthly repayments, we recommend that you seek independent advice if you are unsure of any of the terms of our agreement. There may be other taxes or costs, not paid through us or charged by us, that you have to pay in connection with the agreement.
Late repayments can cause you serious money problems. For help go to www.moneyadviceservice.org.uk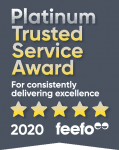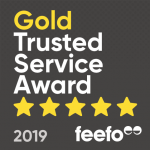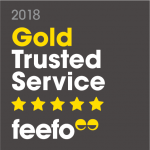 Copyright © 2021 by TFS Loans. All Rights Reserved - Company Registered in England No. 6542065.