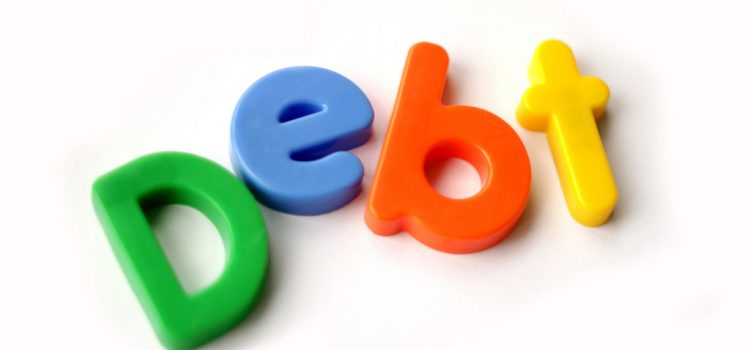 A Guide to Debt Consolidation Loans
7th August 2018
If you're in need of a debt consolidation loan and want to find out more, you need to read this post. We've got all the essential information you need on debt consolidation loans.
Debt – the word itself carries almost as much weight as being in it. It's a hard thing to manage, and many find it overwhelms them. It can creep up on you out of nowhere and wrap you up in its vices. Sometimes, it may feel like that there's no escape – but there is. An increasingly popular method of clearing multiple debts, into one single payment, is taking out a debt consolidation loan.
Welcome back to our blog. At TFS Loans, we can offer Debt Consolidation Loans, in the form of guarantor loans. It allows you to pay off all of your existing debt, managing it into one easy, clear and single payment. In this post, we're going into great detail about debt consolidation loans. Everything from what they are, why you need one and much more. Stay on this page if you're in need of a loan to consolidate all of your debt.
What is Debt Consolidation Loans?
Simply put, debt consolidation loans are the method of taking out a loan to clear any existing debt you may hold. This can be credit card debt, store cards or even other personal loans (like payday loans) that have accumulated debt or if you've struggled to make repayments.
Whilst it may not be ideal to take out more money when you're in debt, and it won't actually make the debt disappear, it will assist you in managing it in a more effective way. By focusing all your debt into one single repayment, it means that you can stay on top of it and manage the repayments more easily.
By no means do you need to borrow the full amount of your debt, you can use a debt consolidation loan to pay off even a large portion of it – in order to make it slightly more manageable.
Why are people in Debt?
Debt just happens. Sometimes, there's no real explanation for it. Car repairs, house improvements and more can all slowly add up on your credit cards until you find yourself in debt. We've written a full blog about the Reasons for Debt, so you can find out more about the 'why'.
If you think you're the only person you know in debt, you're wrong. According to data gathered by The Guardian, the average amount of debt per person is around £8,000 – and that's not including mortgage debt.
The article also detailed that around 10% of those surveyed had completely maxed out the limit on their credit cards after Comparethemarket.com conducted a study on personal finance debt back in October of 2017.
Where are people in debt?
We've sourced some information from BBC News, about the areas in the UK which more than 20% of residents have been in debt. You can see this displayed in our infographic below.
Amongst the areas, listed on the infographic, there are also these areas with over 20% of residents being in debt:
Tower Hamlets – in East London with 22.7%
Sandwell – in the West Midlands with 22.1%
Nottingham with 21.9%
Barking and Dagenham – in East London with 21.8%
Hull with 21.5%
Leicester with 21%
Along with the others listed on the infographic – Manchester, Hull and Newham.
Who is in Debt?
The thing about debt is, it affects all people of all ages (as long as they're above 18 of course). Throughout the UK, different age groups have different amounts of debt. We've sourced this data from Statista, to show you the average amount of debt for each age group. It's all in this handy infographic. See the data, below
The age range of 18-24 had around £700 worth of debt, whilst 65-74 had around £670. By far the least, 75+ year olds had around £240 of debt. The ages ranging between 25-54 had well over £2000+ of debt to their name. Whilst 55-64-year olds had around £1480 of debt on average.
Data collected from: https://www.statista.com/statistics/793646/average-amount-owed-in-loans-uk/
Debt Consolidation Loans – The Good and The Bad
So, now we've outlined who is in debt and where, the question is – what can be done about it. Yes, we've mentioned debt consolidation loans, and the title sort of gives it away. But, it's important to consider whether a debt consolidation loan is the right one for you. Like everything, there are pros and cons of debt consolidation loans that you should consider before taking one out. Let's start with the good:
The Good
Your debt is focused into one repayment, making it easier to manage and track
There's only one repayment you need to make each month
Finally, your credit rating could improve over the debt consolidation loan repayment
The Bad
It could cost you more, depending on your credit score and what sort of loan you qualify for.
Your interest rates could be higher if your credit score is low.
Some loans may charge penalties for early repayments, which again, could cost you more than you originally thought.
Remember, debt consolidation loans aren't right for everyone. You need to weigh up the good and the bad against each other, to see if taking out a loan is actually worth it. However, focusing multiple debt repayments into one makes managing debt so much easier.
Guarantor Loans for Debt Consolidation
At TFS Loans, we provide our customers with guarantor loans – a different form of lending. We don't require you to have a brilliant credit score, in order to qualify for one of our loans. All you need is a guarantor who trusts you. They sign your application to agree that should you be unable to make any of the monthly repayments, they will cover them for you. It's a simpler way of borrowing money, without the hassle of credit checks.
We offer loans up to £15,000, over loan terms of 1-5 years. So, even if you've got a larger amount of debt, we can lend you a hand. Our APRs are dependent on the amount you borrow, over the loan term too. Luckily, we have our handy loan calculator, to help you see how much you could borrow – and how much in total it will cost to repay.
How much would you like to borrow?
You will need to be a homeowner to apply for this amount
Over how many months?
Debt can financially cripple you, so it's important to understand how to keep out of debt. Whilst a small amount of debt isn't necessarily a bad thing like we've said, debt can creep and build up, causing you to owe more than you realise.
We've created a post on what to do if Debt is crippling you. However, to avoid landing yourself in debt in the first place, you should follow these tips:
1. Budget
Make sure you have a monthly budget. Look at your income and outgoings and weigh up how much you should be spending on the essentials. What money you have left can be used to start hacking away at any existing debt or be put into savings.
2. Use Cash
One key to making sure you're not overspending on credit cards especially is to try and pay in cash as much as possible. You'll be able to track how much you are spending more easily, without tapping away with the contactless credit card you have. Take out cash and leave the cards at home!
3. Keep a Record
All of your purchases, on credit, should be recorded. It's so you know what your spending on your cards, and how much.
4. Avoid going Overdrawn
Hitting your overdraft usually comes with fees unless you have an agreed amount with your bank. To avoid these charges, make sure you monitor your spending and budget properly!
5. Pay the Minimum
Keeping up with credit card repayments can be stressful. When you pay the whole thing off, you find that halfway through the month you're using it again. So, pay off the minimum amount required each month to avoid extra charges or fees.
If your debt is too much to handle, consider a debt consolidation loan. Focusing your multiple debts into one manageable payment will alleviate some of the stress that comes with managing debt. So, if you think you can find a good deal on a debt consolidation loan and can manage the payments, it may be advisable for you.
For more information on using a guarantor loan as a debt consolidation loan, visit our Debt Consolidation Loans page.
Fancy testing your knowledge? Take our Quiz on Debt Consolidation Loans!
Apply for a TFS Guarantor Loan using the button below:
or