The British Summer Has Kicked In, So What To Do With The Kids When It's Raining!
3rd August 2017
It is summer in Britain and school is out, the only problem is, in true British fashion, the sun has disappeared! Our team has put together some cheap/free ideas to entertain the kids throughout the summer when it's raining: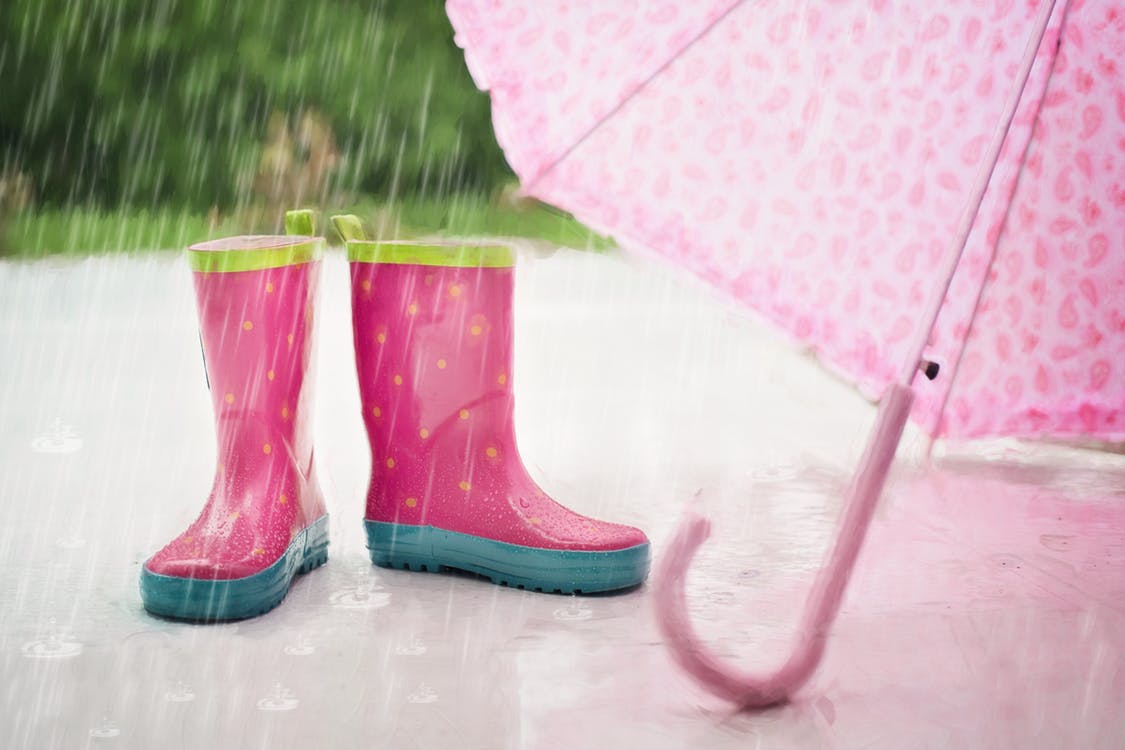 Visit your local library: Most run a summer holiday reading challenge where children read books in return for prizes and there are often activities run daily or weekly that the kids can get involved in. You may even find 10 minutes to browse the shelves yourself for a summer read.
Baking: Kids love eating cakes so it stands to reason that they'll love making them as well. The simplest recipe is 6oz flour, 6oz butter/margarine, 6oz sugar, 3 eggs, 1 teaspoon of baking powder and either a couple of drops of vanilla essence or a table spoon of cocoa, depending on what flavour you want your cakes (you could get more creative with currents, choc chips and fruit rind if you fancy). This will make either one large cake or around 15 cupcakes. Bake at 180 degrees Celsius for 20 mins (fairy cakes) or 30 mins (large cake). Cool and decorate with icing sugar and water (add butter if you want butter cream). Kids love decorating so if you have any hundreds and thousands, edible glitter or choc chips hanging around let them lose with them. An even easier option is to buy a basic cake mix from any local supermarket or get a packet of plain biscuits or cakes and get the kids to decorate them.
Turn a room into a camp: Use sheets, blankets and pegs to make an 'indoor camp' in a bedroom or living room. If you have some sleeping bags and blow up mattresses or pillows, the kids could sleep in there overnight as a special treat.
Have a games afternoon: Dig out all your old board games and challenge the kids to a games competition. If you don't have any games Charity shops are a great place to source them cheaply. A deck of cards is a great starting point, the simplest of games being snap (first person to shout snap when they see two cards of the same type) or pairs (where you lay out two decks of cards face-down on the floor and pick up two at a time to try and find the pairs – you can always start by picking 10 cards from each deck to make it a bit easier).
Get the paints out (and the bin liners): Cover your table and surrounding floor with bin liners and set the kids loose on a craft project.  Cardboard tube octopuses are popular with all ages and all you need is an old toilet tube. Paint it any colour you like. Cut ½ inch vertical slits up the bottom of the tube and curl them with a pencil – these are the tentacles. You can then paint the undersides of tentacles and decorate them with dots or stick on beads. Add some googly eyes or draw eyes onto the tube and a smile. Decorate the rest of the tube by adding swirls or other patterns (finger prints are great for making patterns).
TFS Loans are specialist Guarantor Loan lenders. A Guarantor Loan is a form of loan that requires someone to act as the Borrower's Guarantor.
To visit the Guarantor Hub click here 
We offer Guarantor Loans from £1,000 to £15,000, over 1 to 5 years.
Apply for a TFS Guarantor Loan using the button below:
or