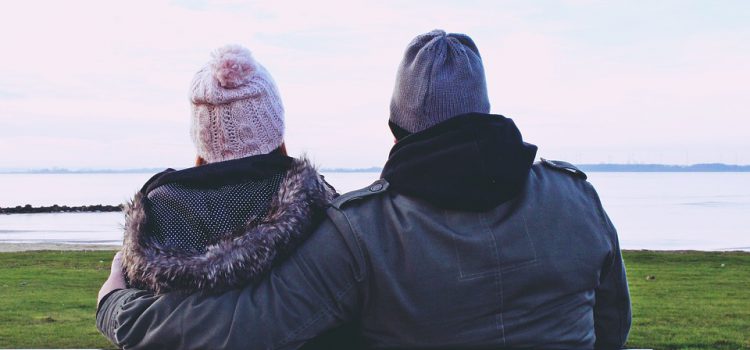 Questions When Applying For a Guarantor Loan
7th June 2018
We thought we'd update one of our most popular Blog articles about the most common questions people want answers to when applying for a Guarantor loan. Here are our top ten, so far in 2018:
What is a Guarantor Loan?
A guarantor loan may be an ideal loan for anyone with bad credit. It does not charge the same very high APRs of the pay-day loan companies and can be more convenient and easier to obtain than a normal bank loan. All you need for a guarantor loan, is a second person, your guarantor, to co-sign the document to ensure that if you fail to make repayments for any reason, your guarantor will be able to make the repayments for you instead. A guarantor loan is also an alternative way to finance any new venture you may want to undertake, despite bad credit. Find out more about Guarantor Loans.
If you need help finding a Guarantor, visit our dedicated 'Finding a Guarantor' section.
We have also produced a blog about what you can use your Guarantor loan for.
Who can I ask to be my Guarantor?
A Guarantor can be anyone that you know. Most of our borrowers ask family members or friends, but we've known people to ask their employers, landlords and colleagues. In order to be a Guarantor on a TFS Loan they will need to be aged between 18 and 75 at the time that you take out the loan and when the loan completes. They will need to be based in the UK and own a home in the UK. They also need to have a good credit score. The most important thing is that they are able to make the loan repayments if you cannot and that they understand this obligation.
As part of our application process we run through in detail, the obligations of the Guarantor, to ensure that they fully understand the commitment they are taking on.
We have created a dedicated section on our website called the Guarantor's Hub, exclusively for Guarantors, where they can find information about TFS Loans and what it means to be a Guarantor. If your Guarantor has any other questions they are welcome to call us on 0203 476 4861.
What Age does the Borrower and the Guarantor have to be?
You must be at least 18 years old when you apply for a Guarantor Loan. There is also an age limit – you cannot be older than 78 years old when the loan completes, so if you are applying for a 5 year loan, the maximum age you can be when you apply is 73 years old. If you were apply for a 2 year loan the maximum age you can be is 76 years old etc.
Your Guarantor must also be at least 18 years old and they cannot be older than 78 years old when your loan completes. In other words, the same rules apply to both parties.
Does my Guarantor have to be a homeowner?
Yes. We require your Guarantor to be a homeowner and the home they own needs to be in the UK.
Your Guarantor can be anyone you know who is aged between 18 and 78 at the time that you take out and complete your Guarantor loan. They must be based in the UK with a home in the UK. They will need to have a good credit score and they must be in a position where they can afford the monthly repayments on your loan in the event that you cannot. 
For more information on Guarantors you can visit our Guarantor Hub. We also have a page dedicated to hints and tips to help you find a suitable Guarantor – Finding a Guarantor.
How quickly can I get a Guarantor Loan?
After you have completed the application for your guarantor loan, you could receive a pay-out within 24 hours of applying. So long as you provide the team with your and the guarantor's details on the application, you could receive your loan the same day. Subject to affordability.
It's worth visiting our 'Instant pay-out page' which explains how you can prepare your application in order to get your money paid out within 24 hours, or as quickly as possible.
Whilst we can pay out this quickly, the average turnaround time (from application to pay-out) is around 2-4 days. Often this is because we have to contact the guarantor and both parties must read, understand, sign and return the loan documents. Occasionally other forms of paperwork are required.
A TFS loan can be used for pretty much anything (as long as it's legal). Our customers use their loan as a wedding loan, for car finance and even for debt consolidation. There's no limit to what you can use your loan for (except the law).
For more information on the application process and what is involved, visit our Application Information page. You can use the loan calculator on our Home page to see what you could borrow.
What is the most you can borrow with a Guarantor Loan?
You can borrow between £1,000 and £15,000 with TFS Loans. We are the only UK Guarantor Loans lender to offer Guarantor Loans up to £15,000 currently. If you borrow between £10,500 and £15,000 you will pay an interest rate of 29.9% APR. 44.9% Representative APR. You can borrow over 1 to 5 years, to suit you.
Why do companies only accept certain benefit incomes and not others such as Job Seekers Allowance?
At TFS Loans we don't take Job Seekers Allowance (or ESA) into account when working out how affordable a loan is for one of our customers. Job Seekers Allowance is given by the Government to fund basic living such as food and accommodation, so it is not appropriate to include this when considering whether to give a Guarantor Loan.
We do take into account Disability Living Allowance, Personal Income Payment, Child Benefit, Child Tax Credits, Working Tax Credits, Universal Credits (as long as we receive a breakdown), Pension Tax Credits, Attendance Allowance and Carers allowance. Please note, this list isn't exhaustive and is constantly being reviewed. Please call us if you wish to check what is and is not included, on 0203 476 7399 (Monday-Thursday 9am-7pm, Friday 9am – 5pm).
Why do you do so many checks like credit searching and income checks?
We do these checks to prevent fraud against our customers and their Guarantors and to make sure that the loan is affordable for both parties. It's important to remember that with a Guarantor Loan, the responsibility for paying the loan back each month lies with the Borrower, but in the event that the Borrower cannot pay the loan back, the Guarantor would be expected to do so. Therefore we have to ascertain that both parties are able to afford and repay the loan back.
We also want to ensure there is no pressure on either party to take out a Guarantor Loan. We don't want our customers to take out a loan they can't afford to pay back. We need to ensure the application is truthful as this gives our customers the best possible outcome.
Do I have to pay any fees upfront?
In short, no. At TFS Loans, we do not believe in charging any upfront fees to our customers. Unlike other lenders, we don't think it's right that if you're repaying interest on a loan, there should be any upfront fees or charges. A guarantor loan from TFS is one that doesn't rely on modern methods of lending. No deposit, no fees and most importantly, we don't need you to have an excellent credit score.
In the event you change your mind about your guarantor loan, you are free to cancel the application without incurring a single charge. Cancelling your application will not cost you a penny. However, once your application has been approved, and the loan amount transferred, you could be charged. If you return the loan you will still have to pay the daily interest shown on the agreement in a 30-day period. Cancelling your loan can cost you but taking out the initial loan will not. However, you can still cancel free of charge, anytime during the application process, as long as the loan hasn't already been approved.
If you get into arrears during your loan term, like most other lenders, we charge an arrears management fee, but this is not an upfront fee and only occurs if you are unable to pay your monthly loan instalments on time and in full.
Why is the interest on a Guarantor Loan so high, compared to a high street lender?
This is to do with the risk we are taking on. High street lenders won't take on people with poor credit history or no credit history. We will lend to people who have had credit issues in the past because we are more trusting, but we have to charge a higher interest rate to offset the risk. Our rates are significantly lower than other lenders because of the Guarantor.  
If you have any other questions please give us a call on 0203 476 7399 or visit the Frequently Asked Questions on our website.
We offer Guarantor Loans for a range of purposes including Guarantor Loans for large purchases like cars, home improvements, weddings and other events, debt consolidation and for start-up/small businesses.
For information on finding a Guarantor, please visit our 'Finding a Guarantor' page, full of helpful tips and advice on finding the right person and the information they will need and how you can approach them.
Apply for a TFS Guarantor Loan using the button below:
or