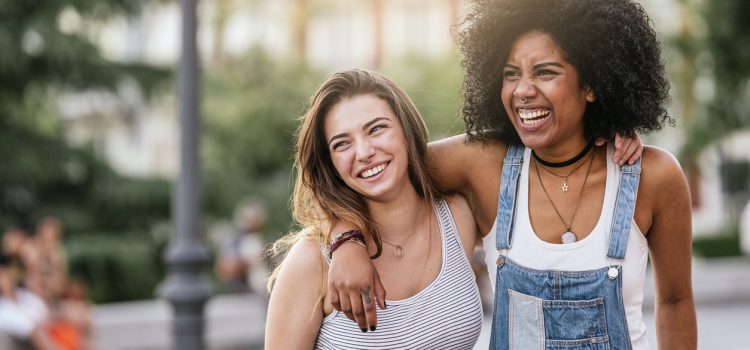 How Can I Find a Guarantor?
2nd July 2018
Does this scenario apply to you? You are in need of a loan, you don't have a great credit history or you have no credit history and you are being turned down by high street banks and other online lenders? If it does, then one of the options available to you if you want a larger lump sum (between £1,000 and £15,000) and you don't want to pay the exorbitant interest rates of payday loans, could be a Guarantor Loan. However, as the name suggests you need to find someone to act as your Guarantor.
This may seem like an insurmountable problem, but it doesn't have to be.
Who should be my Guarantor?
Essentially you can ask anyone that you know, but it's important that they meet our criteria, which is:
They have to be aged between 18 and 75 at the start and the end of the loan term. For example if your Nan was your Guarantor and she was 75 at the start of your 5 year loan, she wouldn't be able to be your Guarantor because she would be 80 when your loan ended. However if she was 73, that would be fine.
They need to be a UK Homeowner. They don't have to own their home outright. It can be mortgaged. They also don't have to live in the home that they own. They just have to own one and it has to be in the England, Wales or Scotland. We don't accept Guarantors who own homes in Northern Ireland.
They need to have a good credit history themselves, so no recent history of missed payments on loans, mortgages, utility or any other bills. It might be worth them checking their credit score before they agree to be your Guarantor. There are many free credit checkers including this one on Money Saving Expert. There is no need to pay to see your credit score, so always look at the free options. Please note we don't just rely on the credit score of the Guarantor when assessing loan suitability.
They need to be in a position to pay back the monthly loan instalments on your loan, if you cannot. This is really important. By agreeing to be your Guarantor, your friend or family member is essentially guaranteeing that, if you get into difficulty and cannot pay your monthly loan repayments, they will step in and pay them on your behalf, until such time as you can take them back on. To maintain a good relationship with your Guarantor throughout your Guarantor loan, you must be confident that you can pay your own loan instalments on time and in full every month.
Who can I ask to be my Guarantor?
Most of our customers ask their close family members – a parent, grandparent, aunt, uncle or cousin are the most common types of Guarantors.
You can also ask friends, colleagues at work or even your landlord. You just need to find someone who fits the criteria we have outlined above. Remember that the Guarantor Loan will be in your name but it will be given on the strength of your Guarantor's ability to pay it back if you cannot, so you need to make sure you ask someone who is in a position to do this.
It is worth drawing up a shortlist of people who could be your Guarantor. Be realistic. If people in your close circle don't have great credit histories, look further afield.
How do I approach them about being a Guarantor?
When you ask someone to be your Guarantor you need to be prepared to talk about why you need the loan, how you will use it and how you will pay it back. You should have a contingency plan in place if you are unable to pay the loan back, this will help to reassure them. Let them know that you will keep them up to date with your financial state during the period of the loan. You should also give your prospective Guarantor information about who you are taking the loan out with, as this helps to reassure the Guarantor about the loan company and its intentions.
Where possible, it is a good idea to have a face to face meeting with your Guarantor. You can talk them through the loan and answer any questions they have. If this isn't possible it's definitely good to talk it through over the phone.
Where can I find information to give to my Guarantor?
We've created a Guarantor Hub on our website which talks the Guarantor through who TFS Loans are, what a Guarantor loan is, the application process, frequently asked questions and more. There are a range of videos and infographics as well to make the process as understandable as possible. You and your Guarantor are also welcome to call us at any time (even before you've made an application) on 0203 476 6438.
We have also dedicated a section of our site to answering questions your Guarantor may have including:
We ensure that the Guarantor is kept informed of the loan progress throughout the term of the loan. They receive annual statements, welcome and loan completion letters and can contact us at any time via our website, email or phone.
What will my Guarantor have to do when I apply for a Guarantor loan?
We've created a helpful infographic to take you through the application process. After you have applied for a Guarantor Loan, your Guarantor will be contacted by one of our Customer contact agents and they will go through an application form with them. They ask for things like contact details, employment details (if any), bank details etc. They will run a credit check whilst your Guarantor is on the phone and will tell them immediately whether the loan can progress (you are also contacted). At this point both you and your Guarantor will receive loan agreements to sign and send back (this can be done via email or post). It is very important that both you and your Guarantor read these documents and fully understand them, before signing them. Once we've received the agreements, we will run some final checks. Occasionally we might ask for some additional information such as a bank statement, but this isn't normally required. We will call your Guarantor to confirm that they are ok with everything, have no further questions and give them details about when the money will be deposited into their account. Once the money is in their account, it is up to you and your Guarantor to arrange for the funds to be transferred to you.
TFS Loans are specialist Guarantor Loan lenders. We offer Guarantor Loans from £1,000 – £15,000 for a range of purposes including large purchases like cars, home improvements, weddings and other events, debt consolidation and for start-up/small businesses.
To visit the Guarantor Hub, please click here
Apply for a TFS Guarantor Loan using the button below:
or