5 Different Types of Loans
6th September 2018
There are so many different types of loans out there, available to consumers. But, do you know what type of loan you'll need? In this infographic, we're going to tell you about 5 different types of loans, you can apply for. Find out more, below.
Personal Loans do what they say on the tin – they're loans for people to use as they see fit. A personal loan is one that can be used for pretty much anything, as long as it's legal. Some types of loans that fall under the 'personal loan' umbrella are payday and guarantor loans.
Student Loans are specifically for those looking to study at university. They are regulated and approved by the Government, paid directly to you and your university. Maintenance loans cover the cost of living for students and are paid directly to them. Tuition fees are paid directly to the university and cover your course costs.
A Mortgage is a large loan, specifically for those buying a property. Mortgages are solely for the purchasing of property (and can't be used for anything else). These types of mortgages are secured loans, as your property is up as collateral against the loan.
Buying a car outright can be expensive, and a popular option is to finance a car or use a loan to purchase. Some use a personal loan and others use a specific 'car loan', which means their car is secured against the loan.
When any business needs financing, no matter their size, they can apply for a Business Loan. Like a mortgage, this is for a specific purpose, and can only be used to fund a business venture or something within an existing or start-up business.
Source: https://www.debt.org/credit/loans/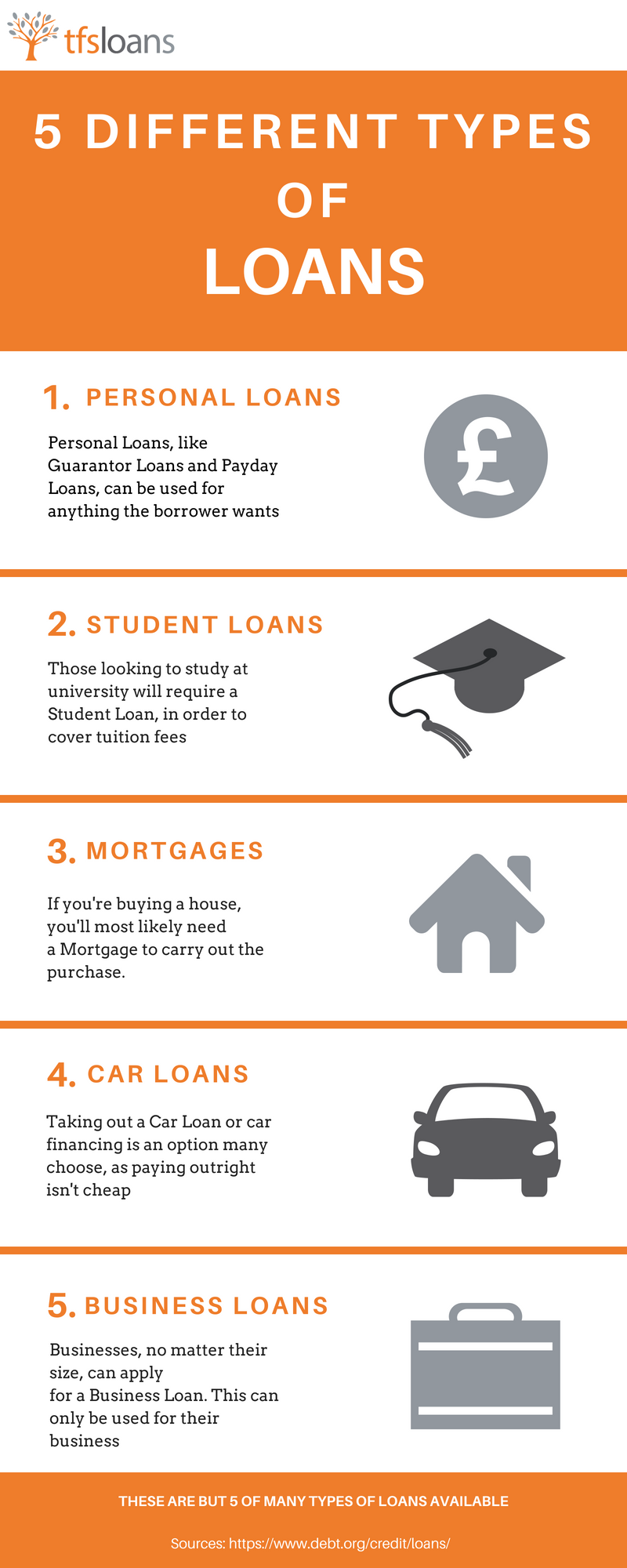 Apply for a TFS Guarantor Loan using the button below:
or