TFS Raise £192.48 for Macmillan Cancer Support!
2nd October 2017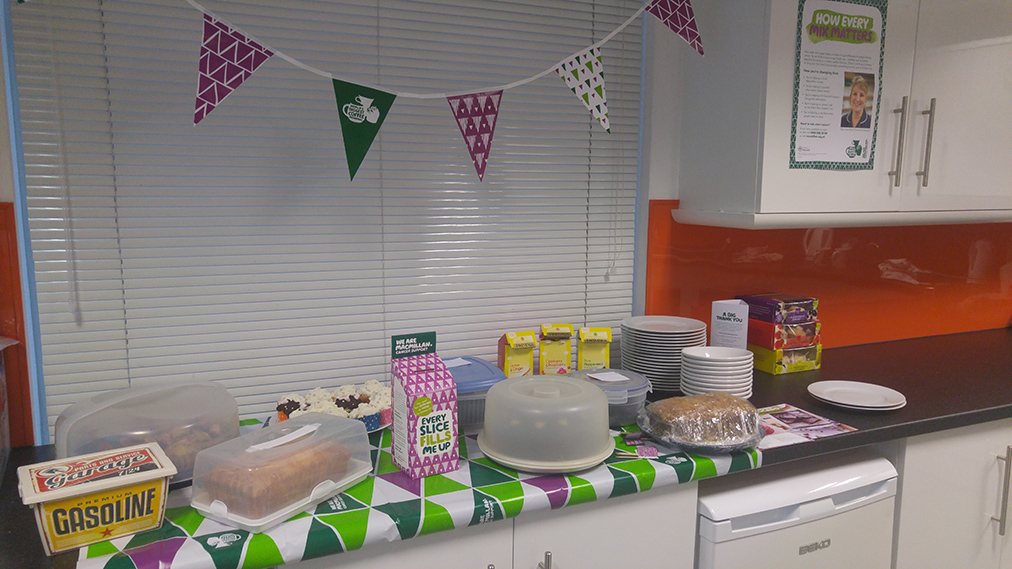 TFS Loans took part in this year's "Coffee and Cake morning" on Friday, for Macmillan Cancer Support and raised a fantastic £96.24 from staff, which the company matched for a total of £192.48!
As usual, many staff went to great lengths to contribute to the day with cakes brought in ranging from Rich Chocolate Fudge to Cookies and Lemon Drizzle and Fairy Cakes… yum!
Pictured is just a section of the treats on offer on the day!
About the coffee morning:
The first ever Coffee Morning happened way back in 1990. It was a rather small affair with a simple idea: guests would gather over coffee and donate the cost of their cuppa to Macmillan in the process. It was so effective that Macmillan did it again the next year – only this time nationally. Since then, Coffee Morning has raised over £165.5m for Macmillan.
Last year alone they raised £29.5m and this year are aiming to raise even more.
TFS Loans are very proud to be one of many companies participating in the fundraiser event and – along with our other charity days including Comic Relief and Children in Need – we hope to beat previous amounts raised in 2018.
Thank you and well done to all involved at TFS!
TFS Loans are specialist Guarantor Loan lenders. We offer Guarantor Loans from £1,000 – £15,000 for a range of purposes including large purchases like cars, home improvements, weddings and other events, debt consolidation and for start-up/small businesses.
0203 476 6438
Apply for a TFS Guarantor Loan using the button below:
or