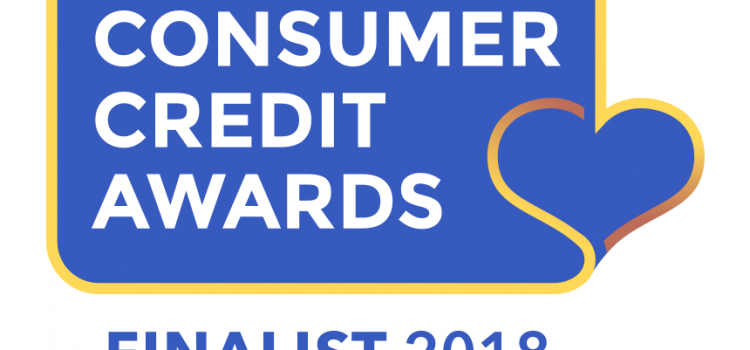 Finalist in Consumer Credit Awards in the 'Best Guarantor Loan Provider' Category
13th June 2018
The Consumer Credit Awards are the largest consumer-voted awards within the consumer credit industry and we are really pleased to announce that, thanks to all our lovely customers who have voted for us, we have been shortlisted as a Finalist in the Best Guarantor Loan Provider category. We've had a fantastic year full of award wins. Check out our Awards page to see what else we have won in 2018.
Voting continues until 1st July and winners will be announced on 12th July. If you haven't yet voted for us and would like to, visit: https://smartmoneypeople.com/consumer-credit-awards?brand=tfs-loans-reviews&product=guarantor-loan&utm_source=TDE#step3
It takes a few second to give us a star rating. Thank you in advance for your support.
We may also be in with a chance of winning one of the major awards of the night. Last year we were the overall runner up in the 'Treating Customers Fairly' category.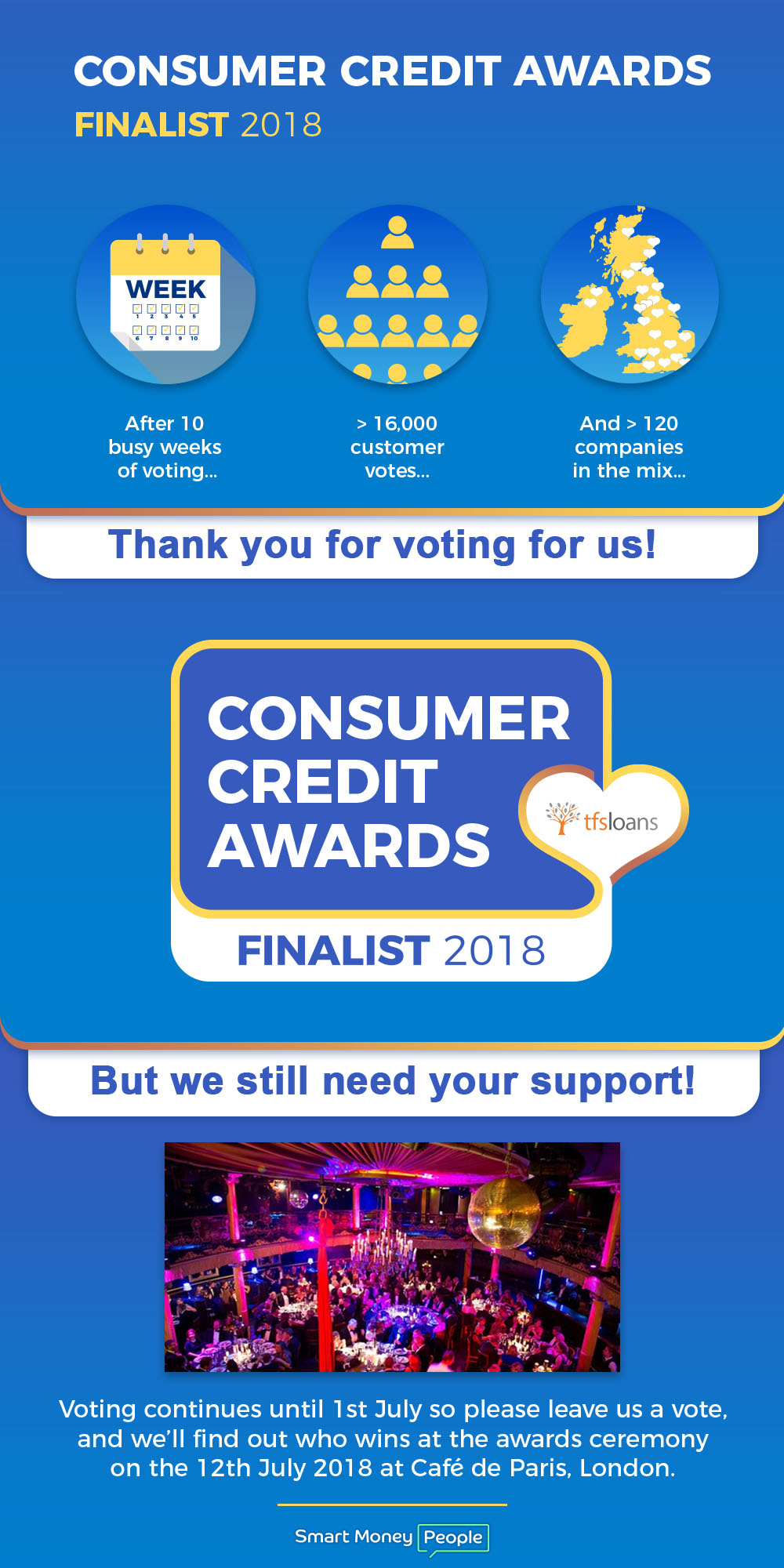 We're keeping everything crossed here at TFS Loans HQ and will report back after 12th July.
TFS Loans are specialist Guarantor Loan lenders. A Guarantor Loan is a form of loan that requires someone to act as the Borrower's Guarantor. We offer Guarantor Loans from £1,000 to £15,000, over 1 to 5 years. 44.9% APR Representative.
Apply for a TFS Guarantor Loan using the button below:
or