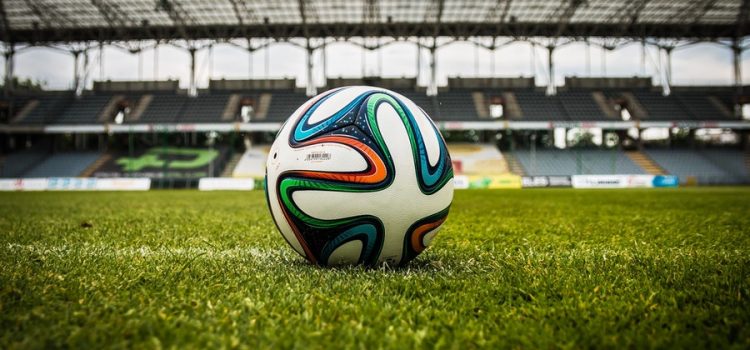 Finances in Football: TV deals and the future
3rd August 2018
For the upcoming 2017/18 season, the Premier League announced another monstrous TV deal…
At £4.4billion, it is the second biggest figure in history, but what may be most telling, is that it is down by £700m on last season. We take a look in this blog at money in football and where the future of broadcasting may lie…
Since the Premier League's creation in 1992, we have seen a steady and significant in the rise in TV rights paid to clubs, which has given rise to huge wages, bigger transfer fees, including what many would say extortionate fees paid to agents and in turn, higher ticket prices.
In previous years, a club's income would be quite heavily based on matchday and commercial income. Manchester United's regular attendances of 44,000+ and their branding ensure they were always able to compete in regards to development and player spending. In this regard, Manchester United have remained and will always stay as one of the big players, but in recent years, the increased revenue money has meant that matchday and commercial income has actually dropped as an overall % of turnover, giving rise to serious spending power across the leagues with teams such as West Ham and Everton smashing the £40m mark on single player transfers, with former's spending looking to top £100m this summer alone.
But, what does all of this mean to the subscriber of TV deals and the viewers at home? Well, this season, Amazon is the first company of its kind to break the hold on Sky and BTs hold on the main football rights packages. What is most significant about this deal is the move towards online streaming services for live sport which could give a very major nod into the direction Sport broadcasting could be going.
We published a blog last year on broadband and TV providers, how people are getting wise to haggling prices, moving elsewhere and using incentive and there has been some talk in circles of Sky losing their grip on subscription services, with the likes of Amazon and Netflix offering TV and Movies, as well as shady service available on Kodi – a platform which hosts streaming services, many of which fall into the grey and less than legal area of piracy.
However, the point being is that there is a definite trend for watching entertainment online now, whether it is sport, film or live TV. With the overall capabilities of broadband networks increasing everywhere across the globe at a rapid rate, for the first time we are looking at an infrastructure that can start to handle the online demands of global streaming… this is something that could eventually cause huge worry for Sky and their satellite based services.
It could be that within the next few years, due to the cheaper commercial outlay of providing services online, that we see a truly big online player – perhaps a broadcaster in China – buying up the rights to the service and offering it as an online based subscription service.
Whatever the future holds, the £700m drop in cost this year looks significant after 15 years of definite growth
TFS Loans are specialist Guarantor Loan lenders. A Guarantor Loan is a form of loan that requires someone to act as the Borrower's Guarantor. We offer Guarantor Loans from £1,000 to £15,000, over 1 to 5 years. Our representative APR is 44.9%.
Apply for a TFS Guarantor Loan using the button below:
or