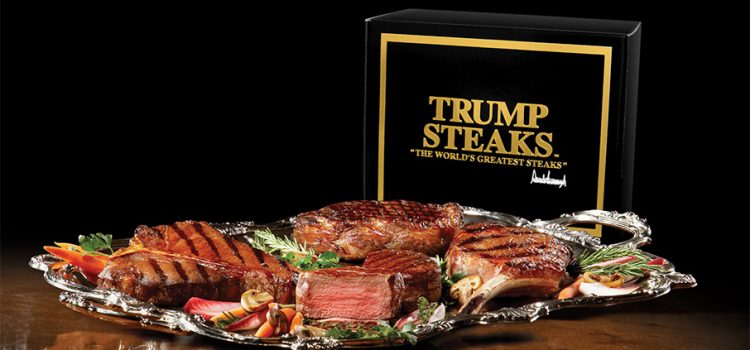 Famous Investment Catastrophes!
27th July 2018
Have you recently made a financial decision, only to realise your return wasn't quite as favourable as you'd hoped or that the company you just bought shares in was suddenly hit by huge losses due to some unforeseen circumstance?
Well, perhaps you shouldn't worry too much when you compare it to some of the biggest financial flops in history.
We have trawled through the web and picked out 5 ill fated financial investments for you; in no particular order, some poor judgement, some foolish and some just downright bizarre!
So, take comfort that even the biggest financial names can get it wrong from time to time…
 5.  Kim Basinger's $20 Million Town Purchase
1980's cinema darling and superstar Kim Basinger was hitting the heights in such flicks as 9 1/2 weeks and Batman though this didn't prevent her being susceptible to the occasional financial blooper. In 1989, Basinger and other investors purchased the town of Braselton, Georgia for $20 Million with the idea of turning it into a tourist attraction.
The NY Times reported on the purchase in a 1989 article and the sultry star was full of hope and promise for the idea. However, within no time it turned into a flop and lost the investors millions.
Basinger sold her share for a mere $1 million and around the same time declared bankruptcy… Oops.
4. Trump branding gone terribly wrong
As mentioned by Trump, "It is good to brand things with your name so people will know it is top quality".
This wasn't always the case as he has been involved in a lot of business ventures that didn't quite go the way he wanted, as documented here in Time.com's article, some of the main examples being Trump Airlines, Trump Mortgage, Trump Steaks, Trump Magazine  and Trump University, with the latter being his biggest controversial investment, sued for $40 Million for defrauding students by "offering classes that  amounted to extended infomercials."
Of course, not all of his investments have been bad for him as his Grand Hyatt Hotel, Trump Tower and Trump Place prove.
Who knows, maybe he could one day run for President…
http://time.com/3988970/donald-trump-business/
3. Ted Turner's failing Merger
The merging of AOL with Time Warner was suppose to be a glorious wedding of  mixing AOL's online access and Time Warner's cable service to offer more content with a bigger broadband service, which turned into an absolute mess of a marriage. The whole sorry story is documented well in Themarketmogul.com's 2014 article.
The loss? A staggering $99 Billion, making it the biggest corporate loss in history at the time and makes the list for sheer size of loss alone.
 2. The Virtual Innovation That Didn't Innovate enough
Video gaming is one of the biggest businesses out there with the industry estimated to be worth approximately £100bn – that's double the size of the film industry – so when a market leader announces a new console or technology, you know it's big news. In 1995 Nintendo released Virtual Boy, in what the company was hoping was going to be the next technological advance and also what could now be considered a very early prototype of the Virtual Reality Headset.
However upon release, the Virtual Boy was broadly panned by gamers and critics with only 22 games released, many of which offered borderline hilarious levels of graphics and functionality, with the device selling only 770,000 units world wide.
1. The Curse of The Bambino (Red Sox sell Babe Ruth to the NY Yankees in 1919)
Then Red Sox owner Harry Frazee had won over critics and crowds with his astute purchasing of players and led the franchise to the 1918 World Series, with star hitter Babe Ruth becoming a national celebrity along the way. After the club and Ruth agreed a 3yr contract for $27,000 (just over $1.3m in today's money) Frazee took the bizarre decision to sell Ruth to fierce rivals, the New York Yankees. The exact reason for the sale has never been fully resolved, though it was rumoured that Frazee was always on the lookout for financing his theatrical plays and that he needed to recoup additional revenue for the outstanding debts for purchasing the franchise and Fenway Park. Thus, Ruth was sold to the Yankees for $100,000.
Whilst this was an unprecedented sum of money, the Boston Red Sox then went on an 86yr drought – one of the longest in professional sports and was to become known as the infamous 'Curse of the Bambino' – until broken in 2004, with the Red Sox finally winning the World Series.
As for the Yankees, with Ruth in the team they went on to be 4x World Series champions among a plethora of accolades and awards in their history and are now ranked as the 3rd most expensive sports franchise in the world with an estimated worth of $3.1bn
https://en.wikipedia.org/wiki/Curse_of_the_Bambino
…. and just for fun
The Ali Dia Saga:
In 1996, then-Southampton manager, Graeme Souness got a call from someone claiming to be former World Player of the Year George Weah. The person claiming to be Weah tipped Souness off to his "cousin," a Senegalese footballer called Ali Dia.
The man claiming to be Weah also said Dia had played for his country 13 times and Paris Saint Germain. Souness, with no further checks, then signed Dia to a one-month contract.
It later turned out that it wasn't Weah on the phone at all, Dia wasn't his cousin, and he had never played for Senegal nor PSG. It turned out he wasn't a very good footballer at all, terrible in fact. But this revelation came too late for Southampton with Dia making a Premier League appearance against Leeds Utd.
Within moments it became clear that Dia was in no fit state to play professional football, being unable to pass, control or stay onside and was subsequently hauled off the pitch after just 53 minutes of football.
Star forward Matt Le Tissier likened him to "Bambi on Ice". Dia was released after 14 days…
Apply for a TFS Guarantor Loan using the button below:
or