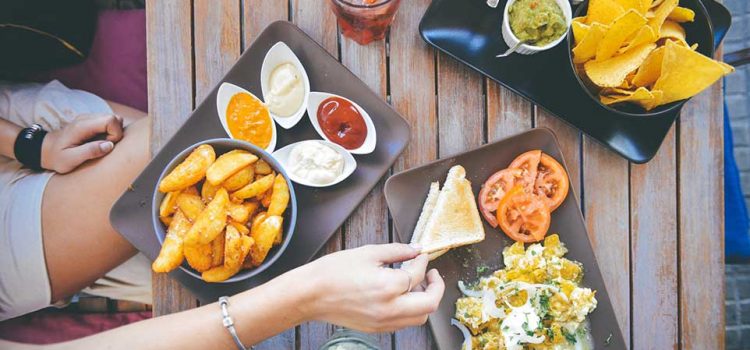 Your guide to cheap eating out with the kids during the summer holidays
20th July 2018
With the summer holidays approaching and the fear of dread filling many parents, we want to try and lighten the load a little with ideas for getting the kids out the house during the school break, but it not costing the earth.
Some of these suggestions require vouchers, some are kids eat free at certain times, some are kids eat free with adult meals, but all of them should give you a few pointers and some very handy options when you're at a loose end.
Regular readers will know of our Freebies and Vouchers blog and in our next piece, we will be revisiting one of our previous blogs released around Christmas last year, which highlighted some of the best cheap and free family attractions all of which – when combined with a cheaper meal above – will go a long way to building a good family day out on a budget.
Kids Eat Free:
Brewer's Fayre – Kids eat Breakfast for Free
https://www.brewersfayre.co.uk/news-and-offers/Kids-Eat-Free-Breakfast.html
Choose as much as you like from their cooked and Continental selections – kids eat free!
(For restaurants next to a Premier Inn, you can get up to 2 free kids breakfasts when 1 adult orders an all-you-can eat breakfast for £9.50. For all other Brewers Fayre restaurants the price for an adult breakfast is £6.25 and it includes 1 free child's breakfast.)
Giraffe – kids eat free with every main meal purchased
https://www.giraffe.net/kids-eat-free
One free kids meal deal (main, selected drink and dessert) per full price adult main purchased.
La Tasca – 1 free kids menu per adult
http://www.latasca.com/promotions/
When adults spend a minimum £10 on food.
Valid every day and for children up to the age of 12
Bella Italia – Free Kids Piccolo or Grande meal with each purchase of an adult main meal
https://www.bellaitalia.co.uk/offers/kids-eat-free?campaignId=97193
Valid from 12 noon every day until 9th September 2018
Las Iguanas – kids eat free offer running throughout the summer holidays
www.iguanas.co.uk/blog/kidseatfree
Each adult ordering a main meal from the a la carte menu can claim a free niños meal which includes a main, dessert & drink from the kids menu.
Free baby food is also available, just ask your server.
Morrisons – Kids eat free after 3pm
Kids eat free in all our Morrisons cafe's from 3pm when you buy one adult meal for £4
Kids for a Quid
Prezzo – Kids eat for £1
offers.prezzorestaurants.co.uk/EmailCapture.aspx?country=glo
Get your code and let your little ones feast – valid all day, every day from Friday 29th June to Sunday 9th September.
Sign up and get your voucher code.
Present your code to restaurant staff.
Sizzling Pub and Grill – Kids main meal for £1 with every adult main
https://www.sizzlingpubs.co.uk/offers/kids-eat-for-1pound#
From Monday to Friday, between 3pm and 7pm, you can enjoy a kids' main meal for £1, with the purchase of every 1 adult main meal bought in the same transaction.
TFS Loans are specialist Guarantor Loan lenders. A Guarantor Loan is a form of loan that requires someone to act as the Borrower's Guarantor. We offer Guarantor Loans from £1,000 to £15,000, over 1 to 5 years. Our representative APR is 44.9%.
Apply for a TFS Guarantor Loan using the button below:
or