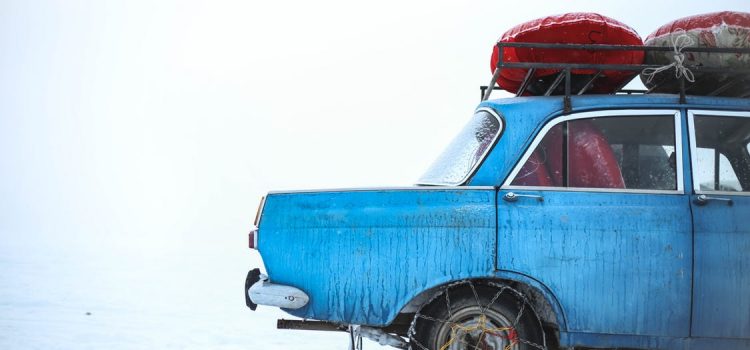 How to save money for your first car purchase
3rd July 2018
We all need that extra kick up the proverbial at times when it comes to saving money and a car purchase can be one of the best ways to spend your hard earned money, but also one of the riskiest.
In this blog we're going to look at some ways to help you save for what is one of the most important purchases you're likely to make and just a caveat that this blog is more aimed toward first time buyers and youngsters more specifically.
First things first you need to decide just how much you want to save.
This may be to purchase or an initial deposit. If it's the latter and you're going for the finance option you would likely want as much of a lump sum deposit as possible in order to reduce any monthly payments.
Read ahead for TFS' guide to saving up for your first car purchase:
1. Round up your purchases.
Some UK bank accounts off a service where you can nominate a small amount of any day to day purchases to be rounded into a separate account, which over time add up quote substantially.
If you do not have an account that allows this feature, then keep aside a jar for extra change from evenings out or after a day's work.
2. Buy and sell at car boot sales and charity shops
A while back, Charity Shops and Boot Sales on how you can make extra money from charity shop shopping (try saying that after a few drinks!) and from car boot sales.
If you have a flair for fashion, vintage books, household wares or even toys, you can pick up small items for literally pennies and sell them on for dozens of pounds.
It doesn't take much to see how this can stack up!
3. Do overtime! (Assuming you have a job… if not, then get one!)
A lot of younger people in college and Uni often take the route into retail or telesales – two industries which usually work beyond the traditional office hours.
Obviously we would not want to advise you completely suspend your social life or work more hours than you think you can manage, but just a few hours extra each week goes a long way to totting up the car fund.
4. Cut down on the luxuries!
You've done 4-5 hours extra that week, you've collected a few extra quid in your jar, Friday comes around and you go for the £14.99 pizza deal?!!
A few of those every few months and you're looking at blowing up to £100 on junk food which – whilst can be delicious and satisfy an immediate urge – is not going to do your fund (nor waistline) much favours! Same applies for the expensive coffees and cakes – as yourself whether you need to spend on somethings.
Cut the junk food and takeaway to only very occasionally to save big in the long run – you can also take a look at Cheap, tasty and healthy lunches.
5. Vouchers, freebies and discounts
This one is a big favourite at TFS and one which can tie in to the previous suggestion.
We regularly publish freebies and vouchers blogs such as HERE and HERE which show the latest money saving offers from the web and across various destinations, but we would enquire right away into ordering discount restaurant cards such as the Taste Card or Gourmet Society, but also take advantage of your NUS Extra card or pick up one if you haven't already.
Places such as Pizza Express and Ask Italian offer up to 40% off food on some days, which allows you to eat out cheap and saves you money when you do want to treat yourself a little!
Taking on some or all of the above is a sure fire way to start saving money and in no time at all you would have accumulated a pretty decent amount of money to motivate you into saving more.
If a car purchase is high on your list and you do not have the time to save money, then a guarantor loan may be perfect for you.
Please note: our loans are not dedicated car loans. We do not take a deposit nor secure a loan against any car or its value.
Our loans are guarantor loans – to find out more, please contact us or visit our Guarantor Loans page.
We would always advise you to check with your bank and other high street lenders first to see if they offer better rates of interest, but should you still require a loan, please apply now using the button below or gives us a call on: 0203 476 4170
Apply for a TFS Guarantor Loan using the button below:
or