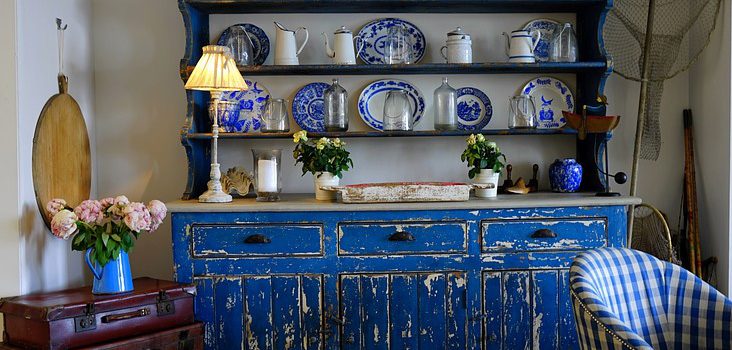 How to Make Your Home Worth More For Less…
13th May 2019
From clearing your street of litter, to updating your front door, decluttering and mowing the lawn, it is possible to add thousands to the value of your house with a little bit of elbow grease and a small amount of money…
First impressions count. If your street is covered with litter this, studies have shown this can reduce the value of your property by up to 12%, so it's well worth donning a pair of heavy duty gloves and spending a couple of hours tidying it up.
Alternatively give your local council a ring and report the levels of rubbish on the street as their collectors should clean this up.
When prospective buyers approach your house one of the first things they will see is your front door. Changing the door furniture like door knobs, bells and letter boxes can present a tidy house. Period furniture is well received and most DIY shops offer inexpensive replicas you can use.
Once inside, if you have a period house devoid of period features look at adding a few back in; you can find period fireplaces, architraves and coving at reclamation yards or second hand shops. Buyers do pay more for houses for period features so if you have any don't rip them out – restore them!
A good spring clean and de-clutter will demonstrate to buyers that you care for your house and they are likely to be taking on less issues. Remember to clean windows, sills and skirting boards as eagle eyed buyers look at these areas in particular. House selling experts often advise sellers to remove personal items so that it stops looking like your home and a buyer can imagine themselves within it. You can substitute your personal items with more neutral things like candles, vases and neutral cushions.
The slightly more expensive things that can be worth doing are updating kitchens and bathrooms. Buyers don't like to see mould in bathrooms for example – it's an indicator of underlying issues, so even if you can't afford to update your bathroom suite, get the bleach out and start scrubbing. Clean the grout around tiles and replace blinds and some of the basic bathroom items like soap dishes, shelves and toilet roll holders. You will be amazed what a difference this makes.  Likewise in the kitchen, whilst a whole new kitchen will probably cost thousands, there are less dramatic changes you can make which will still make your house and much more inviting prospect for potential buyers. Changing worktops, taps and the basic items you display on the worktops will make a huge difference. The Royal Institute of Chartered Surveyors say a well kept kitchen can add as much as 4% to the value of your home.
Finally buyers will view your garden, so give the lawn a mow and yank out those weeds. A tidy garden is indicative of how you've kept your house. You don't need to spend fortunes buying new plants. A couple of well-chosen structural plants in pots will make a big difference.
If you do decide to upgrade the larger items in your home and you are looking for a loan, TFS Loans are specialist Guarantor Loan lenders.
A Guarantor Loan is a form of loan that requires someone to act as the Borrower's Guarantor. We offer Guarantor Loans from £1,000 to £15,000, over 1 to 5 years.
Apply for a TFS Guarantor Loan using the button below:
or