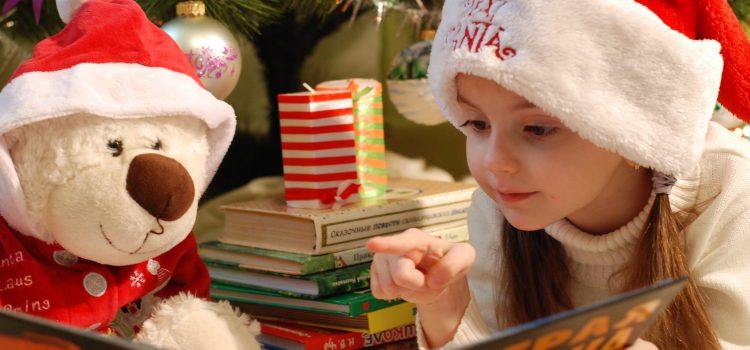 How to Bring the Cost of Christmas Down
19th November 2018
Lists are being drawn up and you can't go into a shop without being presented with seasonal aisles of gifts, food and decorations. We spend an average of £800 per household on Christmas – way more than our European counterparts…
At TFS we've put our heads together to work out how we can bring down the cost of Christmas whilst maintaining this 'season to be jolly'.
The best tip we can give you is to set a budget and stick to it. If you have kids – manage their expectations, if you can't afford a top of the range mobile phone for them then be honest with them, explain what you can afford and don't feel guilty about it. Remember – this is the season for family, friends and fun, to make the cold, dark winter nights more bearable. It shouldn't break the bank.
Points really do mean prizes. At this time of year, lots of stores offer double points deals or give vouchers. The best kind of vouchers are the ones with no minimum spend. Be wary of meeting higher price hurdles e.g. spend £50 to get £10 off, as you could end up spending more than you initially wanted to.
Re-gifting – this one is for anyone who has received an unwanted gift – be it a bottle of perfume, books, ornaments still in their packaging, or games. Judging by the amount of items listed on eBay every January this is a common phenomenon. If you haven't already eBayed it from last year, why not re-gift it to someone else – just make sure it's not to the person who gave it to you in the first place!
Take a Student Christmas shopping – if you have a friend or family member who is Student with an NUS card, lots of retailers offer 10-20% off in-store or online purchases.
Leave items at the checkout when you shop online. Often companies will send you a discount offer within 24 hours of you adding goods to your shopping basket but failing to check out.
Homemade is best. Sites like Pinterest are pure inspirational indulgence for anyone who likes to make things. If you don't have an artistic bent, get the kids to get involved.
Buy the best – not the most expensive. Just because a Christmas Pud came from Harrods and cost the earth doesn't mean it will taste better than the Christmas Pud sold by Lidl's for a fraction of the cost.
A free alternative to pantos. Christmas Pantomimes get more expensive every year, but did you know that you could get free tickets to see BBC Television and Radio shows being performed? Check out the offering here: http://www.bbc.co.uk/showsandtours/shows/
TFS Loans are specialist Guarantor Loan lenders. We offer Guarantor Loans from £1,000 – £15,000 for a range of purposes including large purchases like cars, home improvements, weddings and other events, debt consolidation and for start-up/small businesses.
Apply for a TFS Guarantor Loan using the button below:
or