Best Money-Saving Offers 7 April 2017
7th April 2017
Each week the team at TFS Loans (providers of Guarantor Loans) scour the internet to bring you the best money-saving offers:
Eat Free at IKEA
If you visit an Ikea store after 4.30pm on weekdays, you are whoever you are with can eat for free – you claim the amount back when you pay for your shopping, so make sure you keep the restaurant receipt safe. You will need an Ikea family card to present at the till but you can sign up for free. The offer only applies in the restaurant – not the hot-dog counter or mini supermarket, and is available until Friday 14 April. There is no minimum or maximum spend but obviously if you spend more in the restaurant than you do in the store you won't get change, so your meal only becomes totally free if you spend more in store.
£5 frozen meal deal at Co-op
Co-op is offering a frozen meal deal containing the following for £5 (usual price £11.77 if bought separately) – note, you must buy all these items:
Young's chip shop two extra-large fish fillets in batter 320g
Young's 10 flipper dippers 250g
McCain

s

oven chips 750g
Co-op British garden peas 400g
Kelly's honeycomb ice cream 950ml
The deal ends Tuesday 18 April at participating stores. Participating stores are listed on the Co-op website.
Hilka Cordless Drill Driver for £49.99 With Free Delivery (37% Off)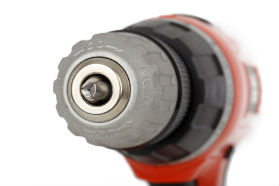 If you are gearing up for spring home improvements check out this deal on Groupon: https://www.groupon.co.uk/deals/hilka-18v-li-ion-cordless-drill-driver
The Hilka 18V Li-ion Cordless Drill Driver with 23 torque and drill settings and two-speed gear box, originally priced at £79.90 is being offered for £49.99 including free delivery. You can find the full specs on the Groupon site. Delivery is free and you are told on the site to allow 7 working days.
Pick and Mix BOGOF at Tescos
For those with a sweet tooth Tesco is offering buy one get one free on Candy King Pick and Mix Medium cups (the green ones). So for £3.00 you get two medium cups of pick and mix instead of one. The offer runs from 29 March 2017 to 18 April 2017. Enjoy a sugar fest.
At TFS we offer Guarantor Loans for a range of purposes including Guarantor Loans for home improvements, weddings, cars, debt consolidation, starting and business and going on holiday. Apply for a Guarantor Loan from £1,000 – £15,000. Representative APR 44.9%, subject to status.
Apply for a TFS Guarantor Loan using the button below:
or