TFS Times – Saving Your Credit Score With The 30% Rule
20th March 2017

Each week we publish a short blog with tips to improve your credit rating and rebuild your credit history.
A lot has been written about how to build and maintain a good credit score. Betty Hardeman, chief consumer advocate at Credit Karma, advises that to improve your financial future you should know about the 30% rule. This involves keeping your balances under the 30% credit limit – the lower the better.
One of the biggest determiners of your credit score is credit utilisation. Put simply, this is the amount of debt on your credit cards, divided by all your credit limits. If you can show you have good control over your finances by remaining 30% below your credit limits your score increases. If you have a credit card with a limit of £3,000, keep your balance no higher than £900.
Having a poor credit score can make life very difficult. At TFS we understand that things can happen in life to affect your credit score. That's why we are happy to loan to people who have a friend or family member who can guarantee the loan. One of the major benefits of taking out a Guarantor loan is that you can rebuild your credit history and get access to lenders in the future who will see you as a safer bet and lend to you without the need for a guarantor.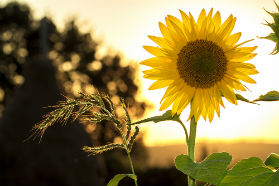 For more information on Guarantor Loans click here (https://www.tfsloans.co.uk/) .
To find out what is involved in being a Guarantor click here (https://www.tfsloans.co.uk/guarantors/).
Next week we'll focus on the importance of getting on the electoral roll.
Apply for a TFS Guarantor Loan using the button below:
or