What is a Guarantor Loan
What is a guarantor loan? Put simply, it's a different way of borrowing money. TFS Loans are specialist guarantor loan lenders – it's the only product we offer. If you've had your loan application rejected by mainstream lenders, due to your credit score, TFS may be able to help you. With us, it doesn't matter if your credit is bad. Why? Because all we ask is that you provide a guarantor with your application. For all the details on what a guarantor loan is, watch our video.
Video Transcription
Wouldn't it be good if you could borrow money on the relationships you have instead of your credit score or history? At TFS Loans we help you to do just that. Whatever you need for a loan. Making those long overdue home improvements. Setting up a new business. Purchasing a new car or making that big day possible. We're here to support you, every step of the way. All you need is someone who feels the same way. A friend or family member who trusts you to guarantee your loan repayments. Our quick application and approval process, with no setup fees, means you could be approved for a loan up to the value of £15,000 (over 1 to 5 years) – within 24 hours! Giving you a brighter future that's not clouded by your past. TFS Loans, giving you a helping hand.
Youtube Link: https://youtu.be/MXh8tckhlOw
Loans are subject to status and affordability. *Consolidating debts may increase the term and the total amount payable.
Before entering into any credit agreement please make sure you can afford the monthly repayments, we recommend that you seek independent advice if you are unsure of any of the terms of our agreement. There may be other taxes or costs, not paid through us or charged by us, that you have to pay in connection with the agreement.
Late repayments can cause you serious money problems. For help go to www.moneyadviceservice.org.uk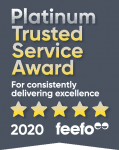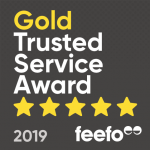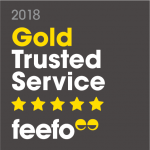 Copyright © 2021 by TFS Loans. All Rights Reserved - Company Registered in England No. 6542065.