Money, Household Items, Holiday Fund – The Dos and Don'ts When Putting Together a Wedding Gift List…
29th August 2017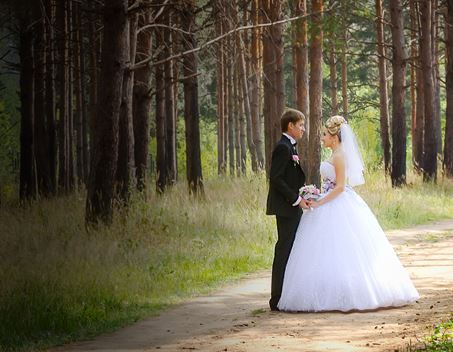 Gone are the days when a wedding list comprised of crockery and linen. Prospective Brides and Bride Grooms are putting together much more creative lists, from asking for donations to Honeymoon funds, to donations to a favourite charity and even a chance to stock up on the wine collection!
Whilst the traditional Department store gift list, where you select a larger department store like John Lewis, Debenhams, House of Fraser or the like, is on the decline, it's still an ideal solution for couples who are setting up home together after getting married and don't have a lot of the household essentials they will need. The advantage of placing your list with a larger store is the range of products you can select from, including garden products, homeware, bits and pieces for the honeymoon and white goods like Fridges, Washing Machines etc. Having a list like this helps stop duplication and also guides people towards your tastes. One of our team at TFS Loans placed her wedding list with two stores – there is nothing to stop you doing this.
You can also place your list with a similar service online – www.amazon.co.uk boasts the widest range of products globally and offers a wedding list service, which you can also top up with gift cards to select your own gifts after the big day.
If you've got all the household items you need, Honeymoon lists are on the rise. There are a number of websites dedicated to this service – allowing guests to pay for experiences related to the Bride and Groom's honeymoon, helping them to create lasting memories. Check out Buy-our-honeymoon.com.
Etiquette experts agree there is no problem asking for money these days, although you can make it more personal by explaining to guests what they are contributing towards e.g. a deposit for a new home, a new car etc.
If you are lucky enough to have everything you need and you want to make a difference to the wider world, a number of charities offer a wedding donations services. You could set up a JustGiving page and offer donations to a range of different charities (as Kate Middleton and Prince William did). It's a great idea to look for smaller charities that are closer to home as well as the larger, better known ones.
Remember you don't need to constrain yourselves to one type of list – you can combine any or all of the above to create your perfect wedding gift list. Whatever you choose, plan it in advance to give yourselves time to choose the perfect gifts, keep topping the lists up before the big day, so your guests have a choice of items, and most importantly remember to send out 'Thank you' notes after the Big Day.
At TFS Loans we know Weddings can be wonderful but costly days. If you require a TFS Guarantor Loan to help pay for yours or your daughter/son, family member or friend's wedding day don't hesitate to get in touch.
TFS Loans are specialist Guarantor Loan lenders. We offer Guarantor Loans from £1,000 – £15,000 for a range of purposes including large purchases like cars, home improvements, weddings and other events, debt consolidation and for start-up/small businesses.
Apply for a TFS Guarantor Loan using the button below:
or