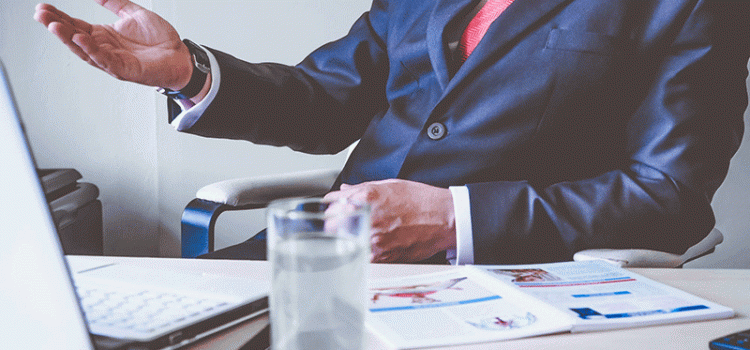 Looking for a new job – time to tidy up your social media profiles?
4th April 2018
Did you know that an increasing number of employers will check out your social media profiles before they offer you a position? It's well worth spending a couple of hours tidying up your profiles and setting your privacy settings, before you embark on a job search…
If you want to see, what your employers will see, start by typing your name into Google.  They often look at Facebook, Twitter, Instagram and LinkedIn, and in some cases YouTube. There are a few basic housekeeping things you should consider:
Make sure your posts are grammatically correct and words are spelt correctly.
Ensure you present a positive persona to the world. Remove any incriminating photos or inflammatory posts. Share content that is interesting and relevant to your industry.
Follow individuals and companies related to your preferred job, company or sector.
Everyone likes to have fun, but make sure your social content isn't totally focused around partying and acting crazy.
Change your settings to private, where necessary.
LinkedIn is a really powerful networking tool and should be an essential part of your job search and interview process. You can use it to look up the people who will be interviewing you and the company. Make sure your LinkedIn profile is as complete as possible and is a replication of your CV. Employers and recruitment agencies look for discrepancies between the two. Also make sure you follow the company and others in that sector. If there are any Influencers in your sector, follow them too. It shows your potential employer that you are interested and committed. Remember that any comments you make on posts or anything you post can be seen on LinkedIn, so make sure you are always polite and professional.
You can change your privacy in LinkedIn by scrolling over your settings button in the top right corner and select 'privacy and settings'. There are a number of options and most deal with how your information is shared on LinkedIn. Click 'edit your public profile' to keep all of your connection private and deselect everything if you don't want to share anything in public.
Facebook allows you control over who sees your posts. You can manage your privacy settings by clicking the down arrow in the right portion of your Facebook, clicking on settings and selecting Privacy Settings. Under 'Who can see my stuff?' you can select public or friends. You can also manage who sees individual posts, by using the audience selector. This control 'remembers' your changes, so future posts will be shared with the same audience unless you change it.
You can also limit the audience for old posts on your timeline. Click the 'Limit Past Posts' button. This will change any content on your timeline that you've shared with friends of friends or public, to just friends.
To update the privacy settings on your Facebook profile, go to profile and click 'About'. Each item has a privacy setting, click the edit icon (or down arrow if on a mobile) on the right hand side of each section and choose who can see the information – public, friends, only you or custom.  Make sure that things like your education and places of work are the same as on your CV.
Twitter makes it a lot easier. Either you have a private account or a public one. By default you will have a public one, unless you set it to private. Public means absolutely everyone can see your tweets and these may come up in Google searches. To change your settings go into your setting menu. Click 'security and privacy' below the account option on the left side of the screen and select 'protect my Tweets' if you want to approve each follower, instead of allowing everyone to read your tweets. You can also decide whether users can find your Twitter profile with your email address or your phone number. Make sure you click the save changes button at the bottom when you have updated everything.
Instagram follows in Twitter's footsteps by keeping things more simple. By default everyone can view your profile, posts and tag you in photos. But you can make your posts private so that only your approved followers can see them. You have to do this on your mobile app – it can't be done on a desktop. Go to your profile page by tapping the user icon on the bottom right of the navigation menu. Tap edit your profile and scroll down. At the bottom side you can change the private account on and off. If you set it to private then only your users can see your photos. Your current followers will stay the same. If you want to block a particular follower, find that user's profile and click the settings button on the top tight of the page. Be aware that if you like or comment on a public post that someone else has created, this is still visible to everyone. You can un-tag yourself from a photo if you feel it's not suitable.
TFS Loans are specialist Guarantor Loan lenders. A Guarantor Loan is a form of loan that requires someone to act as the Borrower's Guarantor. We offer Guarantor Loans from £1,000 to £15,000, over 1 to 5 years.
Apply for a TFS Guarantor Loan using the button below:
or